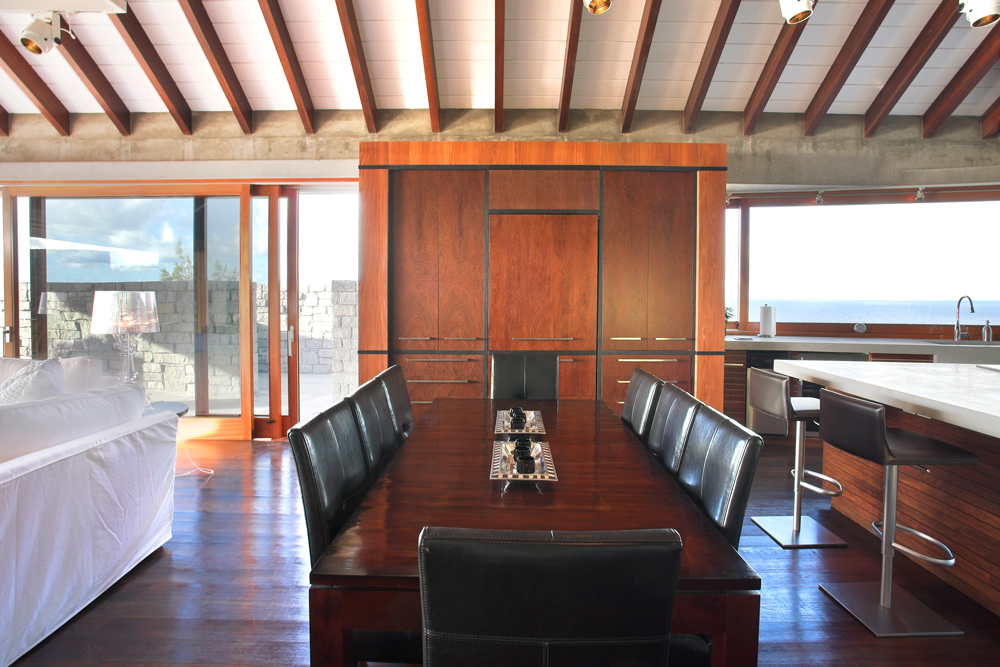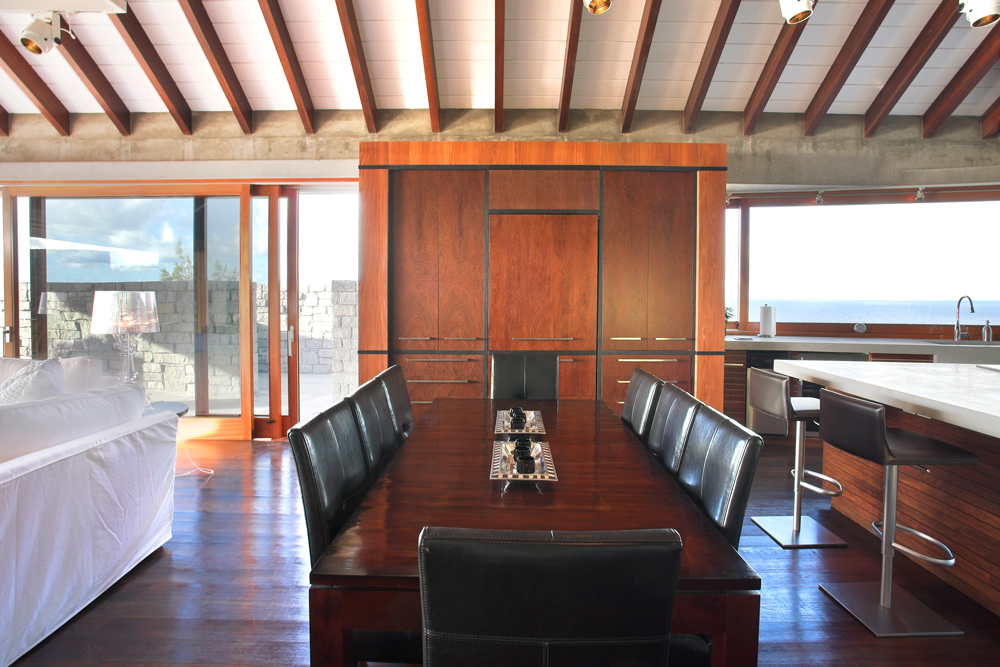 This becomes your own private hideaway, designed for relaxation, and re-connecting with your family or friends. Time here is pure, seamless enjoyment - whatever you might think that to be. Your time can be as active or relaxed as you wish.
Relax and revitalize yourself and share some wonderful meals that you can prepare or have a private chef be arranged for you. The warm sunshine graced with panoramic views will allow you to indulge in fine dining pleasures.
There are a series of dining locations for you to chose from: formal indoor dining for the those special evenings when the weather elements might call for it, morning breakfast at the kitchen island to watch the sunrise, and on the terrace to enjoy the sunset and spectacular views.
Spaces and shapes have energy that is tangible. The photos were taken to help you visualize the dream, the passion, and emotion that will be yours if you were here. Special attention was taken to a long list of vital factors to ensure your ideals get fulfilled to your maximum.
Everyone is different and their choices can change in a heart beat. Villa La Danse des Etoiles provides unlimited opportunities to capture almost any moment with a balanced approach of possible eating locations. The design goal was to create a "villa voyage" without restrictions with a dazzling display of creating fantastic dreams into reality.
Returning to this caribbean villa every year could become a delightful tradition that every member of your family and friends will anticipate and cherish.