Large open spaces and comfortable seating welcome in the sunshine and fresh ocean breezes. Exterior walls slide open onto the terrace, which allows full extension to indoor/outdoor living
After a long day of introducing yourself to the great outdoors a comfortable couch waits for you to cool off and refresh your senses. You will then be prepared for the sunset gathering on the terrace overlooking the gorgeous views to the west.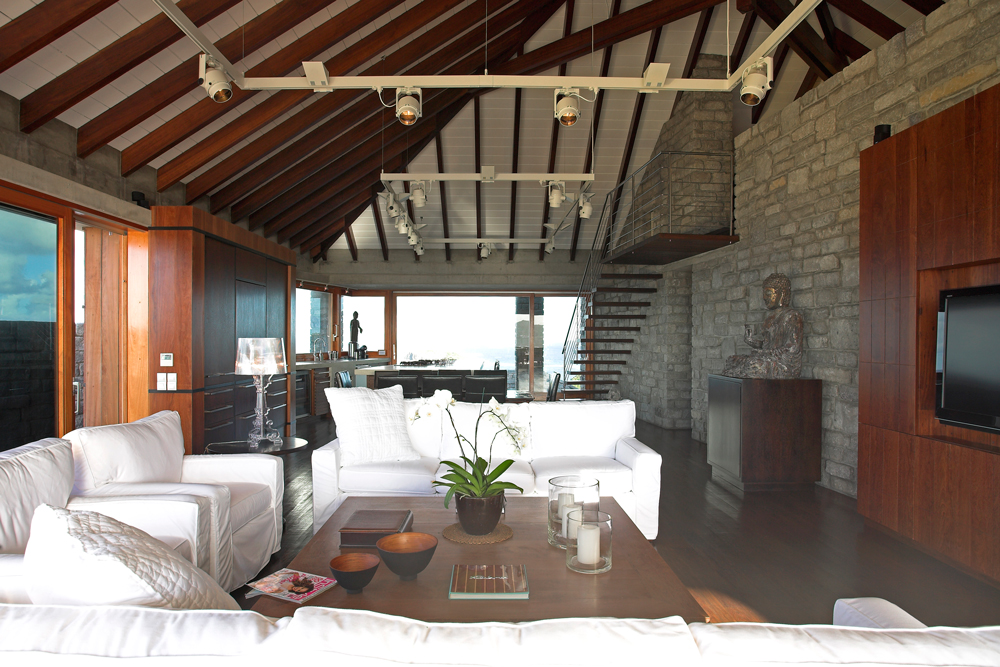 With a flick of a switch you can be transformed to another world of high technology and sound with a 60-inch flat screen television and Bose Surround Sound System, which is wired for sound indoor & outdoors.
There is a strong theme throughout the living space and it is to maintain the character of indoor/outdoor living. Comfortable seating for individuals or large number of guests. A strong sense of balance when you open up all the doors and make the transition from inside to outside living virtually seamless.
High ceilings, dark wooden floors, carefully selected lighting, and soft sofa's and chairs are well thought out details to create a command of relaxation. The doors of your imagination are open when your eyes are drawn in the direction of the surrounding view of the ocean and sky.